General Representative Mestre-Elect tells a bit about his history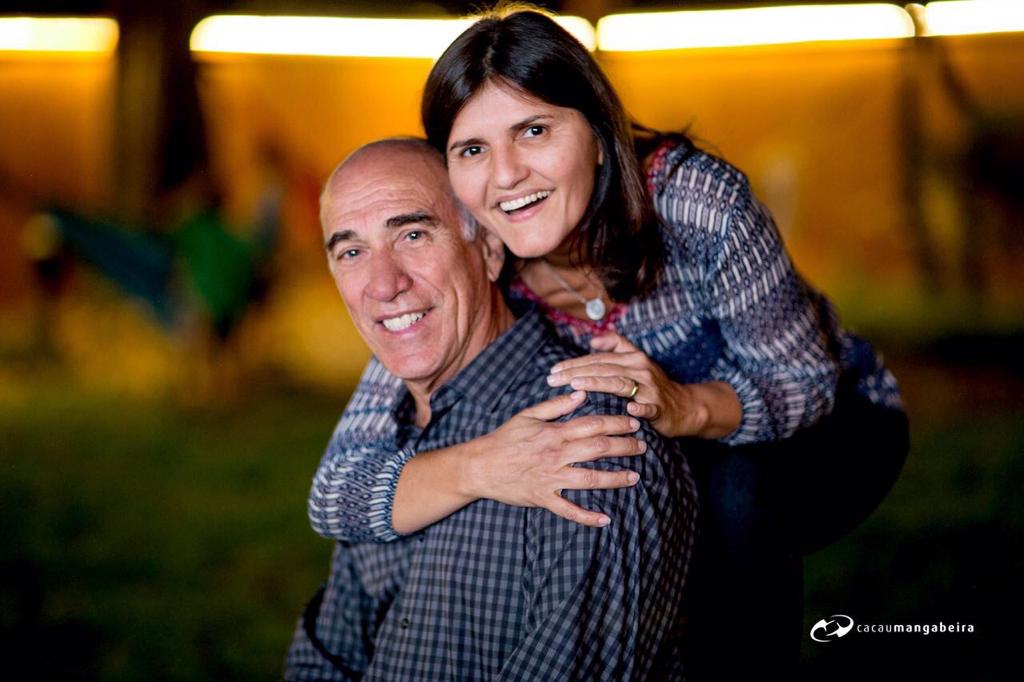 José Carlos Garcia* was elected the General Representative Mestre of the Beneficent Spiritist Center União do Vegetal on October 24, 2020. He will take office on January 6, 2021 for the term that will run until January 6, 2024. He currently holds the position of General Assistant Mestre. At the request of the UDV Blog, in the text authored by him below, he briefly tells a bit about his history.
I'm José Carlos Garcia, better known as Zé Carlos. I was born on February 2, 1948, in a hardworking and honorable family, at 6 am, on a farm in the municipality of Coroados, in the State of São Paulo. I am the son of Pedro Garcia de Andrade and Maria Carolina Arantes, who together had nine children, four boys and five girls, of whom I am the youngest child.
Before turning 20 years old I left my parents' house to live with a sister, in Brasília-DF, with the objective of studying and working. I studied at the University of Brasília (UnB) and worked at Itamarati (Ministry of Foreign Affairs) for several years. I first encountered the União do Vegetal, in the first half of August, 1974, at the age of 26 and while still single, through Yuugi Makiuchi (currently a member of the Cadre of Mestres of Núcleo Luz do Oriente – Brasília), a friend from the University and from Karate training.
Due to the connection I felt with the Vegetal, I decided to join the UDV and continued my walk until I reached the Cadre of Mestres, which took place approximately 2 years and 4 months after I first arrived to the União do Vegetal. Then, I decided to live in Porto Velho (RO) and there I met the vast majority of the Mestres of the Origin, in their simplicity and with the experiences they lived while in the presence of Mestre Gabriel.
I held several positions in the União do Vegetal: Secretary, Treasurer, President, Representative Mestre, for some terms;  Central Mestre, for some terms; General Assistant Mestre of the MGR, for one mandate and I responded for the position of General Representative Mestre, for a few days in 1982.
In Porto Velho I had my first marriage to Izabel Braga, in 1977, and we had three children: Isabel, Pedro and Luana. In 1992, we separated. To my happiness, on December 14, 2002, I married Danielle Hounsell and from this marriage our son, João Felipe, was born.
I consider myself a truly happy person with my family. I consider myself blessed by the children I have and, moreover, I feel great joy from the existence of my six grandchildren: Ana Maria, daughter of Isabel; Miguel, João Gabriel and Pedro (Pedrinho), Pedro's children; Maria Flor and Clara Liz, Luana's daughters.
I am a retired Tax Auditor, and I decided to live in the United States in 2013 due to a responsibility with the União do Vegetal, until the moment when, due to a new responsibility with this Work, I begin living in Brasília. At this moment in my life, I am happy to have been chosen to occupy the highest place in our society, as General Representative Mestre. In addition to being a huge responsibility, it is also a great honor.
For all these reasons, I ask the Great Mestre Gabriel, Mestre of this, Our Sacred União, to grant me the right words and the necessary equilibrium to lead this great ship (União do Vegetal) with safety, equilibrium and firmness, in the right direction to always dock in safe ports, providing the Peace he desires.
May the Peace that the Mestre wants in the world be the goal of every disciple of this União of ours.
I hope that Light, Peace and Love are always present in our lives. This is my sincere wish.
*José Carlos Garcia is a General Assistant Mestre of the Beneficent Spiritist Center União do Vegetal and the General Representative Mestre-Elect for the 2021/2024 triennium.