UDV launches the Spanish version of the UDV website
Laura Abes Casaca*
Jocimar Nastari**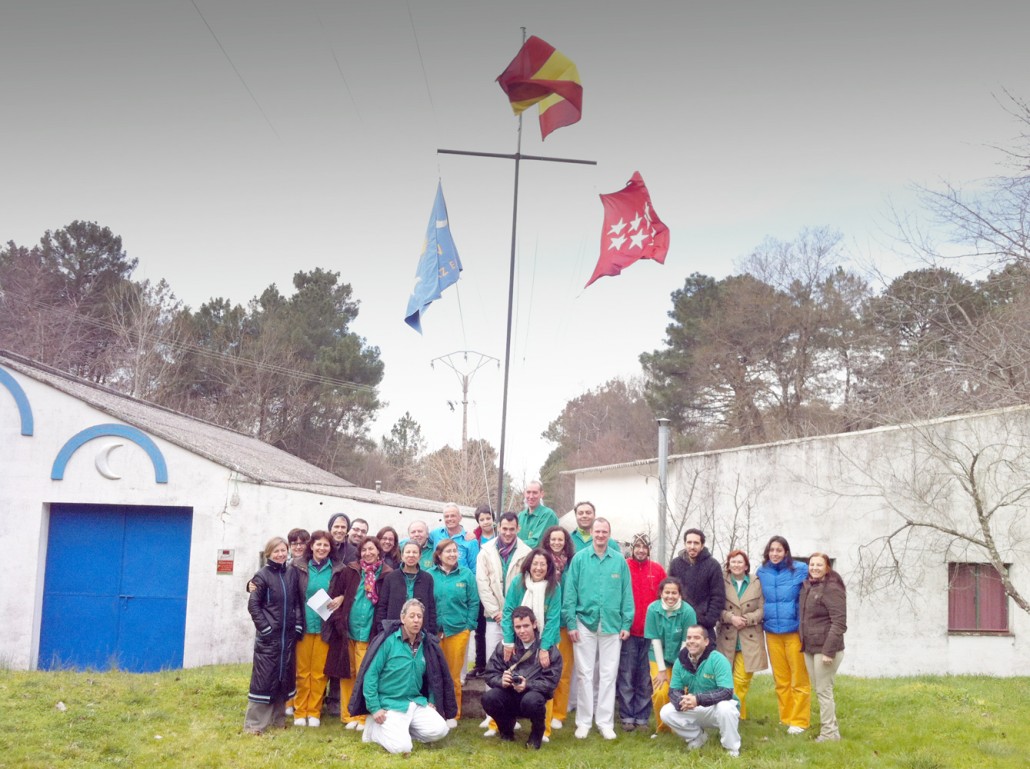 Starting today, December 8th, 2017, the official Spanish-language version of the Centro Espírita Beneficente União do Vegetal site and its blog will be launched. This date was chosen in honor of Núcleo Immaculada Concepción (Madrid-Spain), which is celebrating its ninth birthday today. This was the first UDV nucleo established in Europe and it also where the Authorized Distribution of Vegetal of Valencia (Spain) originated.
The content in Spanish can be accessed by clicking on the Spanish flag located on the homepage of the site or by clicking on specific areas in the UDV website. All of the institutional content of the UDV site has been translated into Spanish and many of the principal articles of the UDV blog as well, which is an integral part of the site.
The creation of the Spanish version of the UDV site forms part of the modernization process that the communication channels within the UDV have undergone. It began on July 22nd, 2015 when the redesigned Portuguese language site was launched. After that on April 19th, 2016, the English language version was launched.
Gratitude
Until a short time ago, the team of translators was coordinated by Counselor Gloria Taniguchi (in memoriam), who was associated at the Authorized Distribution of Vegetal of Cusco (Peru). The Department of Memory and Communication (DMC) of the General Directorate of the Center expresses great gratitude to her and to the entire team of volunteers who translated the content into Spanish.
The following people are part of the translation team:
Coordination
Glória Taniguchi – (In memoriam) DAV of Cusco (Peru) – 7th Region
Duí Farias, Current Coordinator – Núcleo Pedra Mar – 4th Region
–
–
Collaborators
Delcy Camargo, DAV of Lisboa (Portugal) – Regional Coordinator of DMC – 1st Region of Europe and Oceania
–
Translators
Marcelo Melotti, Núcleo Luz Abençoada – 9th Region
Christiane Rodrigues, Núcleo Imburana de Cheiro – 10th Region
Andrés Galli, Núcleo Reis Magos – 4th Region
Juan Gabriel Sánchez Plaza, DAV Valencia (Spain)- 1st Region of Europe and Oceania
Sílvio Bernardes, Núcleo Estrela D' Alva – 9th Region
–
–
Revisors
Joana Nastari, Núcleo Inmaculada Concepción (Spain)- 1st Region of Europe and Oceania
Raquel Martín Luzardo, DAV Valencia (Spain) – 1st Region of Europa and Oceania
–
* Director of the Department of Memory and Communication (DMC) of the General Directorate of the Center and member of the Body of Counsel of Núcleo Senhora Santana (Campo Grande-MS)
** Director-adjunto of the Department of Memory and Communication (DMC) of the General Directorate of the Center and member of the Body of Counsel of Sede Geral (Brasília-DF)
–
Translation Coordinator: Isabel Cavalcante – member of the Body of Counsel of Núcleo Jardim Florescendo – Florida – USA – 1st Region of North America; Translated by: Patrick Medina – member of the Instructive Body of Núcleo Luz Abençoada – Florianopolis, SC – 9th Region; Revised by: Jonathan Spoliansky – member of the Body of Counsel of Núcleo Jardim Florescendo – Florida – USA – 1st Region of North America